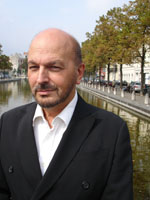 Sveid brings ingenuity and elegance to every-day life, adding a touch of magic to objects through innovative thinking and elaborate craftsmanship. He is committed to emotional design – the conception of beautiful objects that combine novelty, technical sophistication and contemporary luxury.
Our customers are those who seek out and demand excellence. To find out more about the Sveid experience, take a journey through our product list.
Acquiring a Sveid corkscrew makes you a member of the distinguished family of Sveid corkscrew owners and entitles you to be registered in the owners' list.
All our objects are original creations and are patent-protected.